UBS Group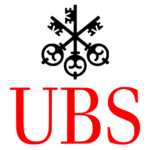 Business Genre:
AI, Banking, Big Data, Blockchain, Data Sharing, Digital Identity, Digital Strategy, Exchanges, Financial Consultancy, General, Ico & Token Tools, Ico List & Evaluation, Insurance, Investment Fund, Payment Gateways, Portfolio Manager, Prediction, Supply Chain, Trading Tools, Venture Capital, Wallet
Long Business Description:
UBS works with individuals, families, institutions, and corporations around the world to help answer some of life's questions – whether through award winning wealth management advisory, investment banking and asset management expertise, or private and corporate banking services in Switzerland*.
We're a team of more than 66,000 colleagues, collaborating across all major financial centers in 50 countries**. We strive for excellence in everything we do, and this has awarded us recognition across our businesses. We offer a collaborative, international and diverse working environment that rewards passion, commitment and success – and are regularly recognized as an attractive employer.