Zürcher Kantonalbank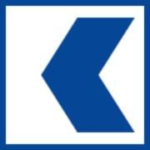 Business Name:
Zürcher Kantonalbank
Business Genre:
AI, Banking, Big Data, Blockchain, Blockchain Consulting & Development, Credit & Debit Card, Cyber & Securing Data, Digital Identity, Digital Strategy, Financial Consultancy, Ico & Token Tools, Ico List & Evaluation, Insurance, Payment Gateways, Portfolio Manager, Venture Capital
Long Business Description:
Zürcher Kantonalbank provides various banking products and services primarily in Switzerland. The company offers personal and savings accounts; investment management services; professional financing advisory services for buying, renovating, and selling real estate properties; and financial planning and retirement analysis, and succession planning advisory services. It also provides international payments, letter of credit, export finance, and bank guarantees. In addition, the company offers asset management products and services; and stock market and currency services. The company operates through a network of 67 branches and 340 ATMs in Zurich. Zurcher Kantonalbank was founded in 1870 and is based in Zurich, Switzerland.