Samsung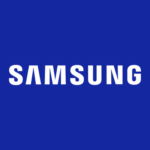 Business Genre:
AI, Blockchain, Blockchain Consulting & Development, Business Development, CAD CAM engineering, Content Protection, Cross Border Payments, Cyber & Securing Data, Data Sharing, Digital Identity, Digital Strategy, General, Ico & Token Tools, Ico List & Evaluation, Internet of Things, Online Monetization, Payment Gateways, Portfolio Manager, Prediction, SEO Optimization, Shared Computer Systems, Trading Tools, Venture Capital, Wallet
Long Business Description:
Samsung Electronics is a global leader in technology, opening new possibilities for people everywhere. Through relentless innovation and discovery, we are transforming the worlds of TVs, smartphones, wearable devices, tablets, digital appliances, network systems, medical devices, semiconductors and LED solutions. Samsung is also leading in the Internet of Things space through, among others, our Smart Home and Digital Health initiatives.
Since being established in 1969, Samsung Electronics has grown into one of the world's leading technology companies, and become recognized as one of the top 10 global brands. Our network now extends across the world, and Samsung takes great pride in the creativity and diversity of its talented people, who drive our growth. To discover more, please visit our website at www.samsung.com and our official newsroom at news.samsung.com