Hitachi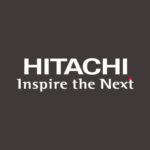 Business Genre:
Advertising, AI, Apps Development, Banking, Big Data, Blockchain, Blockchain Consulting & Development, Business Development, Buy with Cryptocurrency, CAD CAM engineering, Content Protection, Contract Protocols, Credit & Debit Card, Cross Border Payments, Cyber & Securing Data, Data Sharing, Digital Identity, Digital Strategy, Educational, Energy, Events, Exchanges, Financial Consultancy, General, Healthcare, Hosting & Storage, Ico & Token Tools, Ico List & Evaluation, Incubators & Accelerators, Insurance, Internet of Things, Investment Fund, Legal Consultancy, Loyalty Program, News, Non Profit, Online Monetization, Payment Gateways, Portfolio Manager, Prediction, Real Estate, SEO Optimization, Shared Computer Systems, Smart Contract Tools, Social & Browser, Supply Chain, Trading Tools, Venture Capital, Wallet
Long Business Description:
Founded over 100 years ago, Hitachi is a recognized global technology leader with over 303,000 employees working at more than 800 Hitachi Group Companies in approx. 70 countries.
At Hitachi, with our Mission of contributing to society through the development of superior, original technology and products in mind, we engage in the Social Innovation Business on a global basis, putting our IT and OT(operational technologies) to use in the advanced social infrastructure systems we provide to create a future where people can live safer,and richer lives. Moving forward, we will take our Social Innovation Business to a more advanced phase with enhanced digital technologies to accelerate "collaborative creation,"​ tackling shared issues and crafting solutions together with our customers and partners.