International Business Machines Corporation (IBM)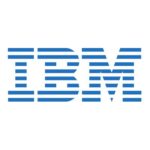 Business Name:
International Business Machines Corporation (IBM)
Business Genre:
Advertising, AI, Apps Development, Banking, Big Data, Blockchain, Blockchain Consulting & Development, Business Development, Buy with Cryptocurrency, CAD CAM engineering, Content Protection, Contract Protocols, Credit & Debit Card, Cross Border Payments, Cyber & Securing Data, Data Sharing, Digital Identity, Digital Strategy, Educational, Energy, Events, Exchanges, Financial Consultancy, Gaming, General, Healthcare, Hosting & Storage, Ico & Token Tools, Ico List & Evaluation, Incubators & Accelerators, Insurance, Internet of Things, Investment Fund, Legal Consultancy, Loyalty Program, News, Non Profit, Online Monetization, Payment Gateways, Portfolio Manager, Prediction, Real Estate, SEO Optimization, Shared Computer Systems, Smart Contract Tools, Social & Browser, Supply Chain, Trading Tools, Venture Capital, Wallet
Long Business Description:
At IBM, work is more than a job – it's a calling: To build. To design. To code. To consult. To think along with clients and sell. To make markets. To invent. To collaborate. Not just to do something better, but to attempt things you've never thought possible. To lead in this new era of technology and solve some of the world's most challenging problems.
IBM is a leading cloud platform and cognitive solutions company. Restlessly reinventing since 1911, we are the largest technology and consulting employer in the world, with more than 380,000 employees serving clients in 170 countries. With Watson, the AI platform for business, powered by data, we are building industry-based solutions to real-world problems. For more than seven decades, IBM Research has defined the future of information technology with more than 3,000 researchers in 12 labs located across six continents. For more information, visit www.ibm.com.