Dell Technologies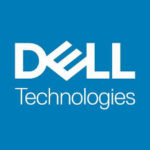 Business Name:
Dell Technologies
Business Genre:
AI, Banking, Big Data, Blockchain, Blockchain Consulting & Development, Business Development, CAD CAM engineering, Content Protection, Contract Protocols, Credit & Debit Card, Data Sharing, Digital Identity, Digital Strategy, Educational, Energy, Events, General, Healthcare, Hosting & Storage, Ico & Token Tools, Ico List & Evaluation, Internet of Things, Investment Fund, Online Monetization, SEO Optimization, Shared Computer Systems, Smart Contract Tools, Social & Browser, Supply Chain
Long Business Description:
Dell is a part of the Dell Technologies family of brands. Dell Technologies is a unique family of businesses that provides the essential infrastructure for organizations to build their digital future, transform IT and protect their most important asset: information. The company services customers of all sizes across 180 countries – ranging from 98 percent of the Fortune 500 to individual consumers – with the industry's most comprehensive and innovative portfolio from the edge to the core to the cloud.