HP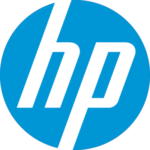 Business Genre:
Advertising, AI, Apps Development, Big Data, Blockchain, Blockchain Consulting & Development, Business Development, Buy with Cryptocurrency, CAD CAM engineering, Content Protection, Contract Protocols, Credit & Debit Card, Cross Border Payments, Digital Identity, Digital Strategy, Educational, Energy, Exchanges, Financial Consultancy, General, Healthcare, Hosting & Storage, Ico & Token Tools, Incubators & Accelerators, Internet of Things, Investment Fund, Legal Consultancy, Loyalty Program, News, Non Profit, Real Estate, SEO Optimization, Shared Computer Systems, Smart Contract Tools, Social & Browser, Supply Chain
Long Business Description:
Engineering experiences that amaze. We create technology with a purpose: to make life better for everyone, everywhere. Keep Reinventing.