Apple II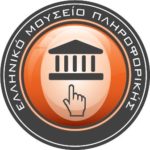 Address:
Petrou Spiropoulou 2, Moschato, Greece
183 46
Long Business Description:
This special IT Museum in Greece started its operations in 2009. Since 2012, the Museum constitutes the first official Greek organization that exclusively exhibits the IT history timeline from 1970 to mid-1990s through its vast collection of historic hardware and software.
The technological products of today are the discovery of yesterday and the retro innovation of tomorrow. The Hellenic IT Museum saw a unique opportunity to emerge through the rapid evolution in the field of information technology. The Museum highlights the importance of technological progress that has brought us the digital era and a technological future. That's why a group of IT-enthusiasts decided to create the Hellenic IT Museum: to gather and share knowledge about the history of IT.