automotive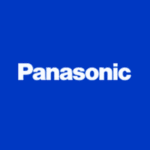 Address:
Ooaza Kadoma, 1006, Kadoma-shi, Osaka, JP
571-8501
Business Genre:
Advertising
,
AI
,
Apps Development
,
Banking
,
Big Data
,
Blockchain
,
Blockchain Consulting & Development
,
Business Development
,
Buy with Cryptocurrency
,
CAD CAM engineering
,
Contract Protocols
,
Credit & Debit Card
,
Cross Border Payments
,
Cyber & Securing Data
,
Data Sharing
,
Digital Identity
,
Digital Strategy
,
Educational
,
Energy
,
Events
,
General
,
Healthcare
,
Hosting & Storage
,
Ico & Token Tools
,
Ico List & Evaluation
,
News
,
Online Monetization
,
Payment Gateways
,
Prediction
,
Social & Browser
,
Supply Chain
Long Business Description:
Panasonic Corporation is comprised of various business domain companies, from AV to home appliances, to industrial solutions and other consumer electronic products. Each company has its distinct R&D, production, and sales functions that satisfy specific consumer needs worldwide.
Panasonic has put forward the brand slogan "A Better Life, A Better World" to embody its founding management philosophy "to contribute to the progress and development of society through its business activities." Guided by this slogan, the Company is endeavoring to offer "A Better Life, A Better World" to each and every customer around the world across its four core business areas: Consumer Electronics, Housing, Automotive, and B2B.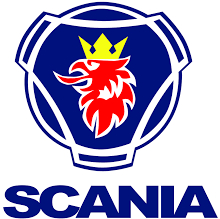 Address:
Vagnmakarvägen 1, Södertälje, SE
SE-151 87
Long Business Description:
Scania is a leading supplier of solutions and services for sustainable transport, as well as engines for industrial and marine applications and power generation. Service-related products account for a growing proportion of the company's operations, assuring Scania customers of cost-effective transport solutions and maximum vehicle uptime. Scania also offers financial services.
Employing more than 50,000 people in about 100 countries, Scania's research and development is concentrated in Sweden, while production takes place in Europe and South America.