Startups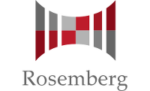 Address:
Global Gateway 8, Rue de la Perle, Providence, Seychelles
Mahe
Business Genre:
AI
,
Banking
,
Blockchain
,
Blockchain Consulting & Development
,
Business Development
,
Buy with Cryptocurrency
,
Credit & Debit Card
,
Cross Border Payments
,
Cyber & Securing Data
,
Data Sharing
,
Digital Identity
,
General
,
Ico & Token Tools
,
Ico List & Evaluation
,
Incubators & Accelerators
,
Investment Fund
,
Online Monetization
,
Payment Gateways
,
Prediction
,
Venture Capital
Short Business Description:
IBC Rosemberg Finance is a company incorporated in the Seychelles.
Long Business Description:
IBC Rosemberg Finance is a small, European-based financial company, accepting only entrepreneurs as its clientele. We are specialised in raising growth capital for serious entrepreneurs who want to upgrade to the next level. In 2003, Rosemberg started its activities as an association of financial experts in the banking sector. Currently, we focus on raising capital from professional investors and financial platforms for our clients on an international level. We offer a range of services, all designed to help your company reach its potential. Whether you're looking for funding or a strategic partner, we have you covered. Our services are available a la carte so you can get precisely what you need.