AI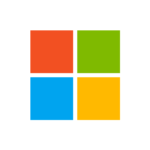 1 Microsoft Way, Redmond, US
WA 98052
Advertising, AI, Apps Development, Banking, Big Data, Blockchain, Blockchain Consulting & Development, Business Development, Buy with Cryptocurrency, CAD CAM engineering, Content Protection, Credit & Debit Card, Cross Border Payments, Cyber & Securing Data, Data Sharing, Digital Identity, Digital Strategy, Educational, Energy, Events, Exchanges, Financial Consultancy, Gaming, General, Healthcare, Hosting & Storage, Ico & Token Tools, Ico List & Evaluation, Incubators & Accelerators, Insurance, Internet of Things, Investment Fund, Legal Consultancy, Loyalty Program, News, Non Profit, Online Monetization, Payment Gateways, Portfolio Manager, Prediction, Real Estate, SEO Optimization, Shared Computer Systems, Smart Contract Tools, Social & Browser, Supply Chain, Trading Tools, Venture Capital, Wallet
At Microsoft, our mission is to empower every person and every organization on the planet to achieve more. Our mission is grounded in both the world in which we live and the future we strive to create. Today, we live in a mobile-first, cloud-first world, and the transformation we are driving across our businesses is designed to enable Microsoft and our customers to thrive in this world.
We do business in 170 countries and are made up of 114,000 passionate employees dedicated to fulfilling our mission of helping you and your organization achieve more.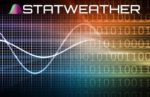 701 S Howard Ave Ste 106-532
Tampa
FL 33606
Up to year-ahead forecasts using statistical pattern recognition and Bayesian networks
StatWeather provides state-of-the-art weather prediction systems for the risk management industry. This award-winning, proprietary model suite provides ground-breaking accuracy in the 1-90 day ahead range, targeting the precise timing, duration, and intensity of extreme weather events long before government models. Offerings also include forecast accuracy auditing tools, year-ahead climate outlooks, and consensus analytics to provide every energy trader, asset and risk manager a complete set of weather decision support tools.