Artificial Intelligence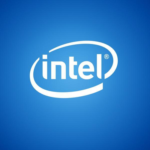 Robert Noyce Building, Santa Clara, California, US
95052
Advertising, AI, Apps Development, Banking, Big Data, Blockchain, Blockchain Consulting & Development, Business Development, Buy with Cryptocurrency, Content Protection, Contract Protocols, Cross Border Payments, Cyber & Securing Data, Data Sharing, Digital Identity, Digital Strategy, Events, General, Healthcare, Hosting & Storage, Ico & Token Tools, Ico List & Evaluation, Incubators & Accelerators, Insurance, Investment Fund, Payment Gateways, Prediction, SEO Optimization, Social & Browser, Venture Capital
We're building on our unrivaled history of innovation to power the future of computing and communications. Our ambitions? A world that runs on Intel. We're doing this by helping our customers find the technologies and solutions that allow them to transform their businesses and gain market advantage.
And it all starts with data.
At Intel, we're on a journey from a PC-centric company to a data-centric company. Our unmatched depth of experience and scope of vision allows us to dream big, to create a world where Intel powers the future of computing and communications—including powerful processors and accelerators that unlock the full potential of data. We continuously deliver advances in performance, power, and connectivity across a diversity of data-centric workloads, so our customers can harness the raw power of data.
Our innovations span architecture, memory, software, and security to help develop transformative products and experiences for our customers. Collectively, our 107,000 employees worldwide are enabling amazing experiences in 5G, artificial intelligence, driverless cars, and much more.
Together, we push possible forward.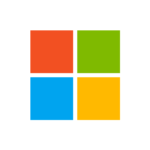 1 Microsoft Way, Redmond, US
WA 98052
Advertising, AI, Apps Development, Banking, Big Data, Blockchain, Blockchain Consulting & Development, Business Development, Buy with Cryptocurrency, CAD CAM engineering, Content Protection, Credit & Debit Card, Cross Border Payments, Cyber & Securing Data, Data Sharing, Digital Identity, Digital Strategy, Educational, Energy, Events, Exchanges, Financial Consultancy, Gaming, General, Healthcare, Hosting & Storage, Ico & Token Tools, Ico List & Evaluation, Incubators & Accelerators, Insurance, Internet of Things, Investment Fund, Legal Consultancy, Loyalty Program, News, Non Profit, Online Monetization, Payment Gateways, Portfolio Manager, Prediction, Real Estate, SEO Optimization, Shared Computer Systems, Smart Contract Tools, Social & Browser, Supply Chain, Trading Tools, Venture Capital, Wallet
At Microsoft, our mission is to empower every person and every organization on the planet to achieve more. Our mission is grounded in both the world in which we live and the future we strive to create. Today, we live in a mobile-first, cloud-first world, and the transformation we are driving across our businesses is designed to enable Microsoft and our customers to thrive in this world.
We do business in 170 countries and are made up of 114,000 passionate employees dedicated to fulfilling our mission of helping you and your organization achieve more.