Information Technology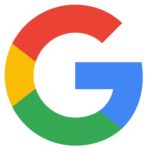 1600 Amphitheatre Parkway, Mountain View, US
CA 94043
Advertising, AI, Apps Development, Big Data, Blockchain, Blockchain Consulting & Development, Business Development, Buy with Cryptocurrency, Content Protection, Contract Protocols, Credit & Debit Card, Cross Border Payments, Cyber & Securing Data, Data Sharing, Digital Identity, Digital Strategy, General, Hosting & Storage, Ico & Token Tools, Ico List & Evaluation, Internet of Things, Online Monetization, Payment Gateways, Portfolio Manager, Prediction, SEO Optimization, Shared Computer Systems, Smart Contract Tools, Social & Browser, Supply Chain
Alphabet is a collection of companies, including Google, Verily Life Sciences, GV, Calico, and X.
In October 2015, Alphabet became the parent holding company of Google, with the companies far afield of our main internet products contained in Alphabet.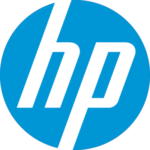 1501 Page Mill Road, Palo Alto, CA, US
94304
Advertising, AI, Apps Development, Big Data, Blockchain, Blockchain Consulting & Development, Business Development, Buy with Cryptocurrency, CAD CAM engineering, Content Protection, Contract Protocols, Credit & Debit Card, Cross Border Payments, Digital Identity, Digital Strategy, Educational, Energy, Exchanges, Financial Consultancy, General, Healthcare, Hosting & Storage, Ico & Token Tools, Incubators & Accelerators, Internet of Things, Investment Fund, Legal Consultancy, Loyalty Program, News, Non Profit, Real Estate, SEO Optimization, Shared Computer Systems, Smart Contract Tools, Social & Browser, Supply Chain
Engineering experiences that amaze. We create technology with a purpose: to make life better for everyone, everywhere. Keep Reinventing.