Retail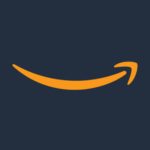 2127 7th Ave., Seattle, WA US
98109
Advertising, AI, Banking, Big Data, Blockchain, Blockchain Consulting & Development, Business Development, Buy with Cryptocurrency, Credit & Debit Card, Cross Border Payments, Cyber & Securing Data, Data Sharing, Digital Identity, Digital Strategy, General, Hosting & Storage, Ico & Token Tools, Ico List & Evaluation, Loyalty Program, Online Monetization, Payment Gateways, SEO Optimization, Social & Browser, Supply Chain
Amazon is guided by four principles: customer obsession rather than competitor focus, passion for invention, commitment to operational excellence, and long-term thinking. We are driven by the excitement of building technologies, inventing products, and providing services that change lives. We embrace new ways of doing things, make decisions quickly, and are not afraid to fail. We have the scope and capabilities of a large company, and the spirit and heart of a small one.
Together, Amazonians research and develop new technologies from Amazon Web Services to Alexa on behalf of our customers: shoppers, sellers, content creators, and developers around the world.
Our mission is to be Earth's most customer-centric company. Our actions, goals, projects, programs, and inventions begin and end with the customer top of mind.
You'll also hear us say that at Amazon, it's always "Day 1."​ What do we mean? That our approach remains the same as it was on Amazon's very first day – to make smart, fast decisions, stay nimble, invent, and focus on delighting our customers.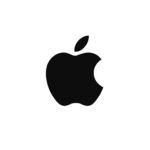 1 Apple Park Way, Cupertino, California, US
95014
AI, Apps Development, Big Data, Blockchain, Content Protection, Credit & Debit Card, Cross Border Payments, Cyber & Securing Data, Data Sharing, Digital Identity, Digital Strategy, Educational, General, Ico & Token Tools, Investment Fund, News, Payment Gateways, SEO Optimization, Shared Computer Systems, Smart Contract Tools, Social & Browser, Supply Chain, Venture Capital
We're a diverse collection of thinkers and doers, continually reimagining what's possible to help us all do what we love in new ways. The people who work here have reinvented entire industries with the Mac, iPhone, iPad, and Apple Watch, as well as with services, including iTunes, the App Store, Apple Music, and Apple Pay. And the same innovation that goes into our products also applies to our practices — strengthening our commitment to leave the world better than we found it.
Every new product we invent, service we create, or store we open is the result of people working together to make each other's ideas stronger. That happens here because every one of us strives toward a common goal — creating the best customer experiences. So bring your passion, courage, and original thinking and get ready to share it. This is where your work can make a difference in people's lives. Including your own.
Apple's most important resource, our soul, is our people. Apple benefits help further the well-being of our employees and their families in meaningful ways. No matter where you work at Apple, you can take advantage of our health and wellness resources and time-away programs. We're proud to provide stock grants to employees at all levels of the company, and we also give employees the option to buy Apple stock at a discount – both offer everyone at Apple the chance to share in the company's success. You'll discover many more benefits of working at Apple, such as programs that match your charitable contributions, reimburse you for continuing your education, and give you special employee pricing on Apple products.